This page is dedicated to fusing the arts with conservation.
ECO Art at the Workhouse Art Center
Summer 2021
FOTO member Sonia Monson had an opportunity this summer to teach the students at the Workhouse Summer Art Program what it means to be an Eco Artist. Children participated in many activities that involved recycling, plant art, tree art, and more.
Recycle Art - Workhouse Art Center 2021
FOTO Featured in ChildArt Magazine April - June 2016: Thirsty Planet
Jackie Vanegas paints the Tree of Life Rain Barrel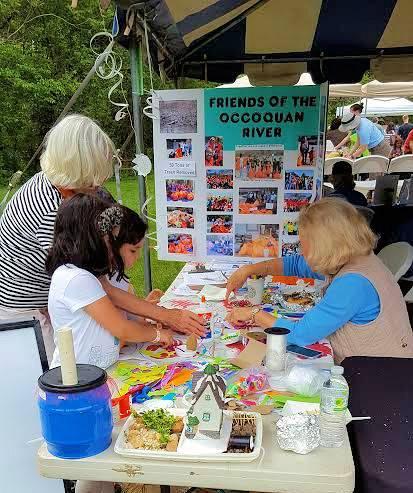 River Fest 2016- Making ornaments from plastic coffee lids
Painting River Rocks
Website powered by Network Solutions®